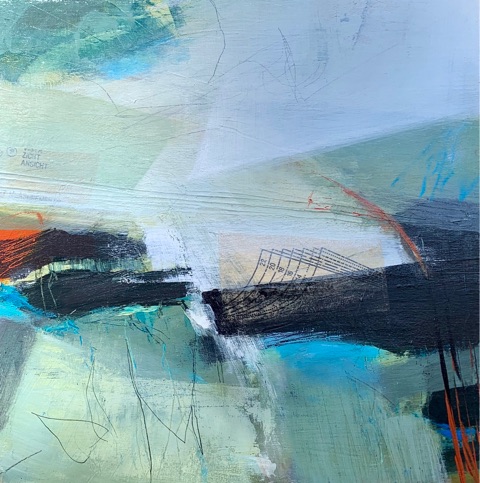 Fault lines exist within the earth and in human relationships as well. They are the locus of change, sometimes disruptive change to be sure, but often necessary change. This small dramatic landscape was built up with line work and layers of collage, notably sewing patterns, to emphasize the edges and angles of the disjointed horizon. All that definition is softened by layers of muted acrylic glazing and highlighted with oil paint. This piece is 12×12 inches on a cradled panel, sealed and finished with cold wax.
Normally $400.00, during this pop up sale it is 30% off
SALE $280.00 plus $20.00 shipping in the U.S. and CA sales tax
_____
International orders: Shipping outside the U.S. can be arranged. Please email me for shipping details.