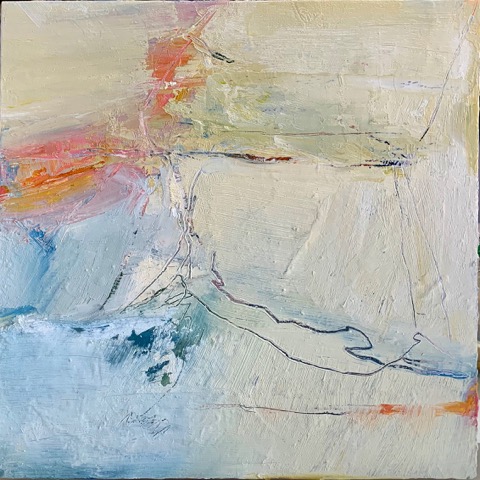 I set out to paint a white painting on this framed 12×12 panel. White paintings are almost never created with white paint alone. In this piece there are under layers of pink, orange and red that peek through the warm and cool shades of white and blue-grey. This piece was created with oil paint and lots of texture. The line work reminded me of an eddy line that meanders through a fast moving river.
Normally $400.00, during this pop up sale it is 30% off
SALE $280.00 plus $20.00 shipping in the U.S. and CA sales tax. Available to ship July 7.
_____
International orders: Shipping outside the U.S. can be arranged. Please email me for shipping details.